Hey Guys!!!

This is Eva. Yep. Your main girl. From the mouth. Well....what to say. It has been 12 days since my transplant and I am feeling great!!

Thank you for all you wishes and thoughts and prayers and hopes and dreams. They worked because I've pulled through and feel amazing.

Where to start. This will just be a short message but I wanted to let you all know how its going. They're still working at balancing my anti-rejection drugs as well as the plethora of other drugs I am now on. If i thought I had to take pills before it is nothing compared what I will be taking from now on. SOOOOOO MANY! I dont mind though because I CAN BREATHE!!

I know they say when you wake up and take that first big breathe.....well that is bullshit! When I woke up my only thoughts were get this fucking tube out of my mouth and stay the hell away from me I feel like shit! ....thankfully it has gotten a lot better. Every single day more tubes and monitering systems get taken off me and now I am pretty much wireless. I just have the old port accessed although we're switching it tomorrow for a PICC line so that the nurses can take blood from there rather than have to poke me 5 x a day.

I still look a little bruised and battered from all the tubes (oh and also because it turns out I AM a FIGHTER and they had to restrain me and tie down my wrists and even my ankles because everytime I woke up I'd fight to take out the ventilator).

As for now. I'm not on oxygen, I'm still working to get all the shit out of my lungs because I got really sick and they had to re-intubate me for awhile there and my lungs filled fluid so I'm still coughing shit up. I'm also learning all about my new medications and the new regime I'll have to follow once I get home.

Guys.....I GET TO GO HOME......FORREVER!!! do you know what means I am so so so excited about it. I'm even eating hospital food now because I now it's just temorary. Oh and another thing...alll those other problems I was haviing has just stopped. No more nausea, vomiting, itchiness, dizzyness. nothing.

So seriously I just cant get over the fact that I can make plans for the future. I have a FUTURE!!!! Guys I am so brillliantly happy these days I cant even explain. I love you all and am so thankful for everything.

"hello!"



oh look its the camera crew filming me write this



they dont like being photo-ed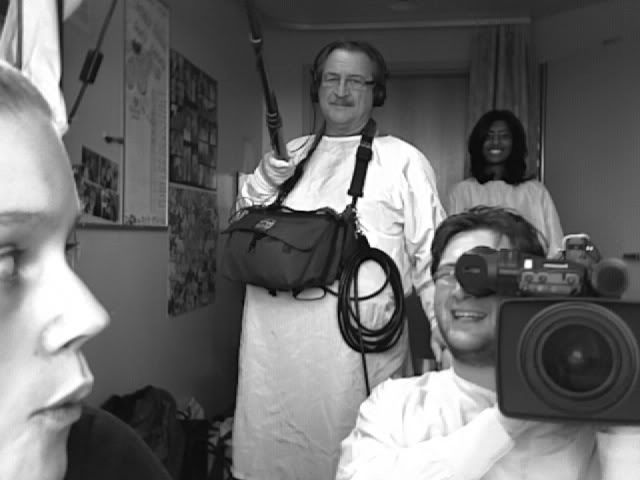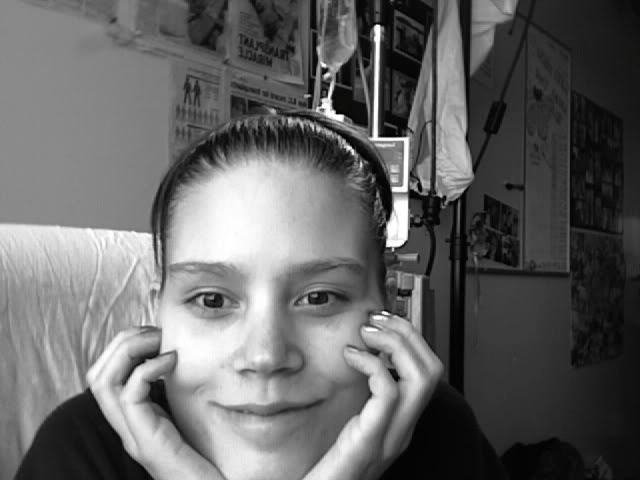 did my nails



theres my mum and namisha...you can see the lovely gowns everyone has to wear to enter my room. fun!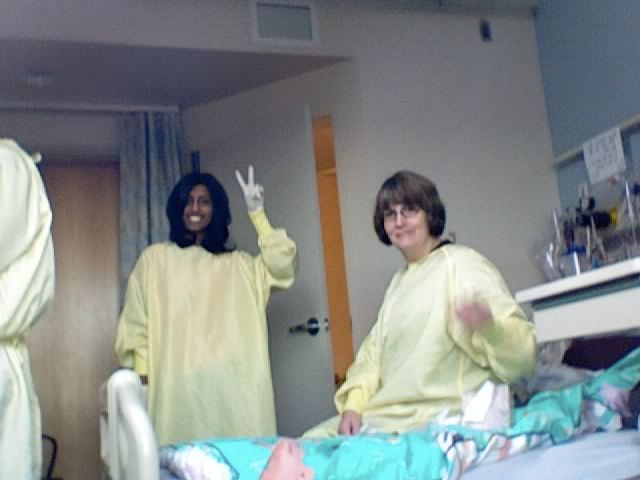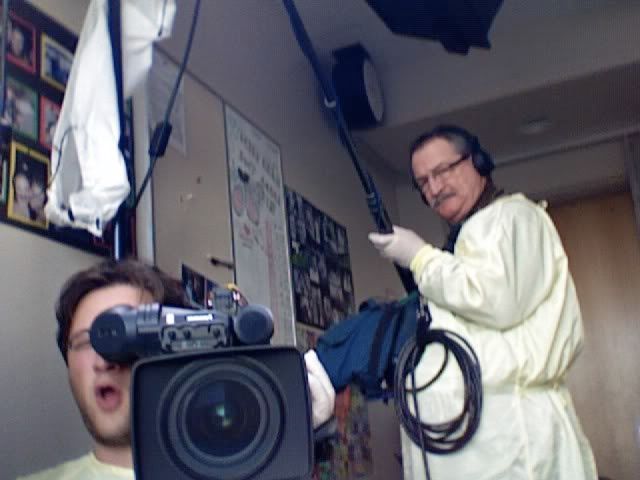 bye for now!




Signing out...



Eva (with new lungs)!!!!


p.s.- i havnt had time to read my friends list so if anything really important happened can someone let me know? thanks!